Block Themes are a new type of theme in the WordPress world that allows you to edit all parts of your site with, you guessed it, blocks. This means you can do everything from creating a custom header with blocks to writing a post and more. While this is an exciting step, it's also leaving folks with lots of questions, feature requests, and more. To help wade through the information swirling around, I wanted to share some high-level resources regardless of your point of view and help point you towards how you might be a part of what gets created in the future by flagging some specific discussions/issues of interest.
To start, let's get some terminology out of the way since you might start seeing some new terms thrown out there in this new era:
Advertisment
LMS created by e-learning experts
Resources to explore for theme authors
To get an overview:
To catch up on 5.9: 
To help create a block theme or adopt FSE features:
Resources to explore for users
Advertisment
LMS created by e-learning experts
Discussions to join/Issues to pay attention to
Since Block Themes are still very new in the WordPress world, I first recommend checking out the preliminary roadmap for 6.0 which contains loads of great context around what's being thought of next. For more detailed thoughts on the foundation 5.9 creates, you can also read this post from Gutenberg Times on that exact topic. With this in mind, let's dive into the following topics:
This is barely the tip of the iceberg – head to the GitHub Gutenberg repository for more.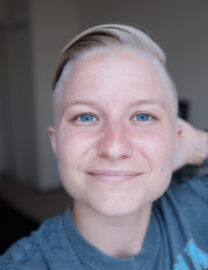 Author: Anne McCarthy
Anne McCarthy (she/they) is a developer relations wrangler at Automattic who spearheads the FSE Outreach Program and champions DEI. She's been using WordPress for over a decade, most recently as a co-Test lead and user docs champion for WordPress 5.9. When not WordPress-ing, you can find them out in nature or on a soccer field.
If you like this article, don't forget to share it.